Estate & Business Lawyers in Marietta GA
Plan For Your Future in Life and Business
Closing and Title Professionals Click Here

"Stan Faulkner is extremely detailed and focused on ensuring he handles every client as if they were his only client. He has excellent business acumen but also has equally strong personal skills…a rare blend."
Katelyn D.
An estate plan is not reserved only for wealthy people. Actually, it's for anyone who has people they care about. Every adult in Marietta, GA, has to have an estate plan that includes a will, an advance directive for health care, and a power of attorney, at least.
To get the process started, schedule a legacy planning session with one of the most knowledgeable lawyers from the office of Perigon Legal Services. We plan for the whole person, not just your money. That means you have the opportunity to plan for all possible risks, and pass on your intrinsic, hard earned life's wisdom.
Starting a business in Georgia can be a complicated and time-consuming matter. The startup and small business marketplace is a new and fierce frontier that requires legal advice from lawyers who are deeply entrenched in the particularities of financing and business growth.
Our law firm serving Marietta, Georgia, gives you a holistic approach, so your company can get the best competitive advantage. Perigon Legal Services is here to help, and make sure your business takes all of the proper legal channels to get started.
One of the crucial times during which experienced lawyers' legal services are needed is during a closing. Whether you're purchasing or selling property, it's vital to have a real estate lawyer for your property closing.
Going through the whole process of selling a house just to have it all ruined during the closing can be frustrating. Reliable closing attorneys in the metro Atlanta area can help all parties understand the intricate legal procedures and guarantee a successful closing.
Why Should You Choose Perigon Legal Services?
See what our clients have to say about us.

"We knew what we wanted to do regarding our three children and eight grandchildren but did not how to do it.  You were especially helpful in recommending the setting up of custodial accounts for my grandchildren under 18 years of age with my son Stephen as the custodian.
Again, thank you."

"Stan Faulkner is extremely detailed and focused on ensuring he handles every client as if they were his only client. He has excellent business acumen but also has equally strong personal skills…a rare blend."

"I highly recommend attorney Stan Faulkner. He's very knowledgeable and personable and he and his staff have been wonderful to work with."
Estate Planning and Business Law Attorney With 18 Years Experience
Let Stan Faulkner, lead counsel at Perigon Legal Services, help with your family's estate plan or business law strategy. A Marietta, GA, lawyer can streamline the entire legal process for you.
6400 Powers Ferry Road NW Suite 386
Atlanta, Georgia 30339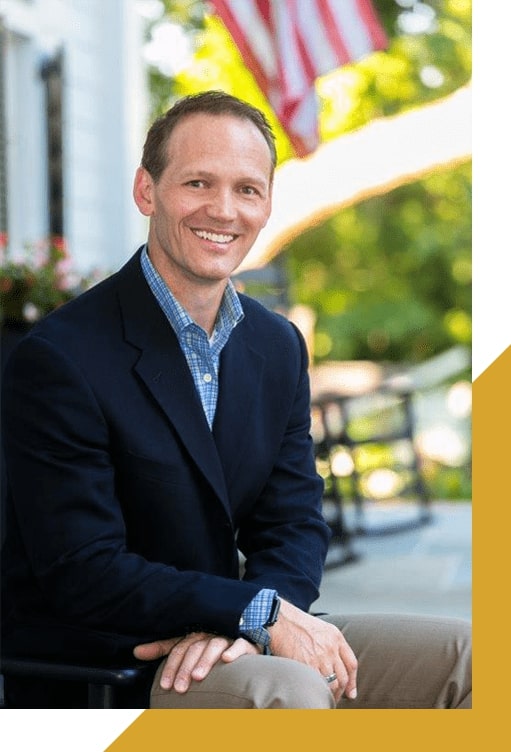 About William "Stan" Faulkner
Mr. Faulkner is an experienced counselor and litigator with over 18 years of experience, having held bar licenses in four states (Mo, Il, Ct and Ga). He is also the founder of Perigon Legal Services, a law firm dedicated to helping individuals, families, and small businesses in Marietta, Georgia.
He has successfully litigated in many state and federal courts in each of these states. He has also appeared in the Court of Appeal in both Missouri and Illinois.
Through is efforts, he has achieved significant results for his clients, including a settlement worth $39 million dollars for the residents of Hartford, Illinois.
Mr. Faulkner uses this experience and focuses his skills in the pursuit of assisting individuals in probate (trust and estate) matters, guardianships and conservatorships, estate planning, business disputes and contract disputes. He is tireless in helping clients and serving their needs.
Perigon Legal Services focuses on several practice areas so that we are the best at what we provide. Our law firm focuses on estate planning for families and individuals, small businesses delivering services and expertise to guide and protect the business owner. In addition, we also work with several real estate investors and agents to assist in property disputes and residential closings in Marietta, GA.
"We must all obey the great law of change.
It is the most powerful law of nature."
EDMUND BURKE
Contact Perigon Legal Services, LLC, Georgia Lawyer
Thank you for visiting the website of Perigon Legal Services, LLC. Our lawyer in Marietta, GA, provides representation for several practice areas, including estate planning, business strategy, contract drafting and other issues.
Send us a message to request a consultation. Our attorney looks forward to working with you!
* Please do not include confidential or sensitive information in your message. In the event that we are representing a party with opposing interests to your own, we may have a duty to disclose any information you provide to our client. *